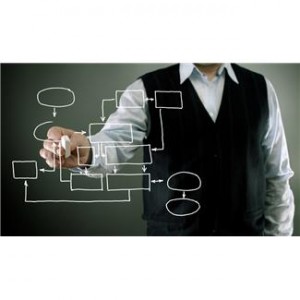 Previously we've covered setting SMART and SMARTER goals for your youth work, as well as 14 things I include in my own session plans (part 1 & part 2).
But maybe you're just starting out in the world of youth work. Maybe youth work is just starting to take off in your area or country. Maybe you're a volunteer who has just been asked to take over a group full time. Or maybe you would just like to have more information about the youth work planning process.
Here are some planning basics – the process that I go through when planning a youth work session step-by-step. We'll go over some of them in more detail in the coming weeks.
Time
How much time do you have in total and how can you break up the time to make it manageable – not only for yourself but also for your youth?
On average, youth work sessions can be 1-2 hours long to a full day, depending on the type of youth work you're doing. I like to keep discussions, activities, breaks etc. all short and sweet so I tend to break up my sessions into 10-15 minute segments.
This does mean that you'll have quite a busy time, but having more than enough to do gives you freedom to make changes in the moment depending on how well (or not!) an activity is going with your youth.
Learning Styles
Different people have different ways in which they process information and retain knowledge.  Flemming's VAK/VARK theory identifies three different types of learners:
Auditory (they learn by hearing information)
Visual (they learn by seeing information)
Kinesthetic or Tactile (they learn by doing)
You will most likely have a variety of different learners in your youth group. This means that it's important to offer activities that meet the different learning style needs, so that your youth have the best chance at learning, understanding and remembering the information you're presenting.
Activities
Try to break up a youth work session that's full of discussions with activities. If you have a specific topic or theme, you can usually find activities that fit nicely alongside. And some games can just be for fun. Unless of course fun is strictly prohibited in your youth work, which I seriously doubt.
Outline
Try to start with an introduction, either to the group or topic. Then you'll have the bulk of your youth work session that will include discussions, activities and possibly breaks.
Finally, leave enough time for reflection and evaluation at the end of the session. Evaluation will make you a better youth worker, it will make your sessions more enjoyable and you'll get better youth ownership if you use the evaluations from your youth as the important tools they are.
In a standard 2-hour session it may look something like this:
5 minutes – Group introductions/topic introduction
10 minutes – Icebreaker/activity
10 minutes – Discussion
5 minutes – Activity
10 minutes – Discussion #2
20 minutes – Small group time
10 minutes – Video clip & discussion
10 minutes – Discussion #3
10 minutes – Individual reflection activity
5 minutes – Activity
10 minutes – Discussion #4
10 minutes – Conclusion/ evaluation
5 minutes – At home assignments/next week's info/announcements, etc.
Staff Reviews
At the end of each youth work session, it's a good idea to take the time to debrief with your team while everything is fresh. Reflect on what worked and what didn't during the youth work session.
Share any important information about upcoming sessions. This time will be valuable for your youth work and your team dynamics. It will give everyone time to debrief at the end of a session and share ideas, all of which creates ownership – something everyone appreciates!
These are the basics for creating a youth work session that is enjoyable for everyone involved.
Question: What is one key ingredient when you create your youth work session plans? Please let us know in the comments below.
You can also connect with us by: