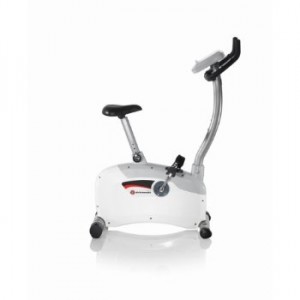 Today, we've got a youth fundraiser suggestion that uses your young people's energy for good – a sponsored bike ride. With sponsored bike rides, the youth take it in turns to pedal on an exercise bike – these can be 15, 30, 45 or 60 minutes stints, or just for however long your youth can carry on cycling for.
There are two ways the sponsorship side of it can be organized:
People sponsor a certain amount per mile cycled, making the amount raised variable for your sponsors
You set a total number of miles as a target for your youth, with people sponsoring the youth a certain amount if they hit the target; this makes the amount raised fixed for your sponsors
There are all kinds of different ways this youth fundraiser can be organized -here are a few ideas for how to run one:
All day event – set up the sponsored bike ride for a Saturday or Sunday (or sometime during the week during school holidays). Try to make the event as long as you can – something like 9am to 9pm if possible. When you know how many youth will be attending, set up a schedule for each young person to take it in turns to ride on the exercise bike. While they're doing that, run other activities or games throughout the day – maybe even other youth group fundraisers.
Overnight/weekend event – how about organizing a lock-in for your youth group and running the sponsored bike ride then? This would give the youth even more time to rack up the miles.
All week youth fundraiser – do you work for a church, charity or community organization where your site is either always open or open most of the day? If so, set up a schedule for youth to come and cycle throughout the week – day or night.
When organizing a sponsored bike ride, there are all kinds of things to consider. Here are some of the more important areas:
Be prepared – Arrange for permission slips to be completed for all young people taking part in the activity. The permission slips should also request any relevant medical information due to the activity they'll be doing (e.g. asthma could be an issue).
Be sensitive – There might be some young people who would be unable (or struggle) to participate in a youth fundraiser like this – those that are obese, disabled, asthma sufferers, etc. Be sensitive to their needs and perhaps run a tandem youth fundraising event at the same time that they can participate in.
Be smart – Instead of going for longer cycling stints, try to keep each young person's stint short and sweet. This way, they can sprint on the bike rather than having to pace themselves, racking up the miles more quickly.
Be realistic – The average cycling speed for your youth will be approx. 10-15 mph. Bear this in mind if you're setting a target number of miles for them to reach.
Be honest – If asking for people to sponsor your youth per mile, give them a good idea of how many miles you're anticipating will be cycled during the sponsored bike ride. People may sponsor $1 per 10 miles cycled, assuming the youth will cycle about 150 miles, meaning they'd pay $15. However, you may be expecting them to cycle 500 miles, meaning the sponsors would be on the hook for $50 – an amount they may not be able to afford.
Be creative – This youth fundraiser may sound like a great idea, but where are you going to get an exercise bike from? Make an announcement at your church, contact your young people's parents or ask around at work – hopefully someone you know will have an exercise bike available. If this doesn't bring success, contact local gyms – they may be willing to lend you use of one of their exercise bikes seeing as it's for a fundraising event. Send the gym a thank you letter afterwards that they can display to customers as evidence of their community-mindedness.
This is just one of a number of our youth fundraising ideas – check out all the other youth group fundraisers.
Question: Have you ever run a sponsored bike ride? How did it go? We'd love to hear about your experiences in the comments below.
You can also connect with us by: