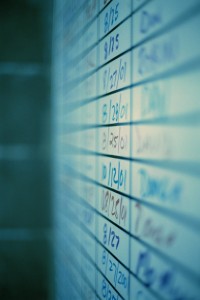 It's coming up to the end of the calendar year, so you may be planning on setting goals for the coming year and beyond.
This week's Best Of Youth Workin' It is therefore all about goal setting to help make sure you have all the tools you need to set appropriate goals for your youth work programs.
1. Create SMART targets – You may have heard of the SMART acronym before as it details how to set Specific, Measurable, Achievable, Realistic and Time-bound targets. This post gives examples of what this might look like in your youth programs.
2. Create SMARTER targets – Don't just work SMART, work SMARTER by also Evaluating and Reassessing – check out this post to learn how this can be applied to your youth work.
3. Strategic youth work planning – part 1 – This was the first of three posts all about how to create a basic strategic youth work plan. It looks at long range planning and how you can put in place steps to achieve your vision.
4. Strategic youth work planning – part 2 – This second post has 6 areas to look at when making a strategic plan and has a free plan template for you to download and use.
5. Strategic youth work planning – part 3 – The third and final post has 3 areas to focus on, as well as the second part of the free plan template to download and use.
6. What outcomes are you expecting? – One problem that many people encounter when setting goals is that they don't monitor and evaluate them properly. Make sure you read this post if you want to avoid that problem.
Question: What tips do you have for other youth workers who need to set goals for their programs? Let us know in the comments below.
You can also connect with us by: