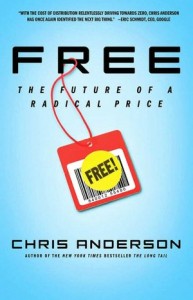 On 1 September, Youth Workin' It will officially be one year old. On the one hand the year's gone quickly, on the other it feels like so much has happened in that time. To celebrate our anniversary, we're going to be running some competitions and here's the first.
Are you in Nashville, TN or Atlanta, GA?
On the weekend of Friday September 21 – Sunday September 23, we're going to be in Nashville, TN for Jon Acuff's Quitter Conference. The conference finishes on the Saturday night, but we'll still be about on the Sunday morning.
On the weekend of Friday November 9 – Sunday November 11, we're going to be in Atlanta, GA for the Youth Cartel Summit. This conference finishes on the Saturday night as well, but we'll be about on the Sunday morning here as well.
What we're offering for free
While we're in both of these places, we'd like to offer two hours of our services for free. What kind of services can we offer?
Shae has trained youth workers in many different countries, so could run a training session with your organization's volunteers. It doesn't matter if you're a faith-based organization or a non-profit working with young people – the training can be tailored to meet your organization's needs.
Alternatively, perhaps you'd be interested in having a guest speaker come in to talk to your young people. Or maybe you need some help setting up program monitoring and evaluation. Whatever your needs, we'd like to be able to help.
How do I sign up?
Please drop us an email at info at youthworkinit dot com, or use our contact page. We're only going to be able to offer our services to one organization in each of these locations on the respective weekends, so please get in contact ASAP if you'd like to be considered.
We'd love to hear about what your organization does and how you'd like us to help serve you and your young people. We'd especially love to help organizations that wouldn't normally be able to afford consultancy services/guest speakers, but we're happy to consider any requests.
As we're going to be driving back to Virginia after these conferences, we regret that we won't be able to travel too far outside of the Nashville / Atlanta areas. However, if you're located fairly close to the route back through to VA, we might be able to sort something out.
If you don't live in either of these places, please pass this on to anyone else you know that lives in these areas! And don't forget that you can still take advantage of our services any time, especially things like virtual consultations.