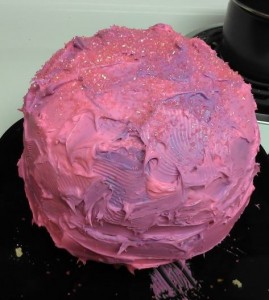 If you want to make some fun Easter food for your youth group, here's a great idea that Shae's done for all three of her Girl Scout troops this last week – make an Easter pinata cake.
It's really simple to make and will blow the mind of your young people when they cut into it to find loads of candy.
Here's how to make an Easter pinata cake:
Ingredients
2 x cake mix (plus any additional ingredients required for that, such as eggs, oil, etc)
2 x tubs of cake frosting
Food coloring
Candy (jelly beans, M&Ms, small chocolate eggs and Tootsie Rolls work well for this)
Recipe
1. Make two separate cakes using the two mixes. Bake these in glass bowls so that the bases of them are rounded – the bowls also need to be the same size. Lightly grease the inside of the bowls and then sprinkle flour all around the inside before adding the cake mix – this will make it easier to remove them.
2. Once baked, remove them from the bowls and allow them to cool – they should look like this: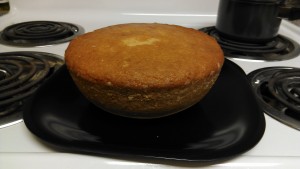 3. Once cooled, hollow out the inside of both cakes, leaving approximately one inch around the sides and at the base: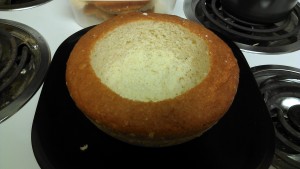 4. Put one tub of frosting in a bowl, add some food coloring and mix together. Put the other tub of frosting in a bowl, add a different color and mix together. Alternatively, just buy pre-colored frosting!
5. Cover one of the cake bases with one color of frosting, then go over with the other color: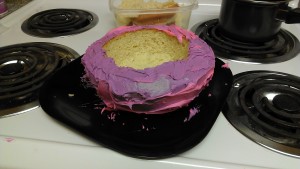 6. Fill the cake with candy so that it's heaped at the top: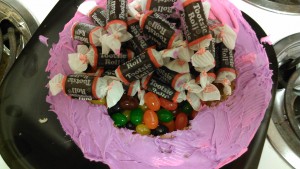 7. Add the other hollowed out cake to the top: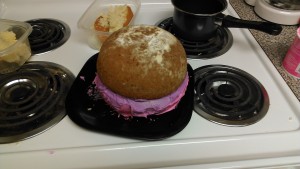 8. Cover this other cake with both colors of frosting and voila – an Easter pinata cake: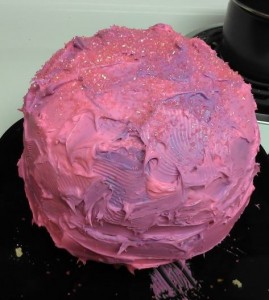 As you can see from the picture above, Shae also added glittery sprinkles as it was for girls – if you have boys in your group, they probably won't have quite the same appreciation for sparkly stuff.
When you're ready to cut open the Easter pinata cake, make sure all your youth can see it – they'll love seeing the candy fall out: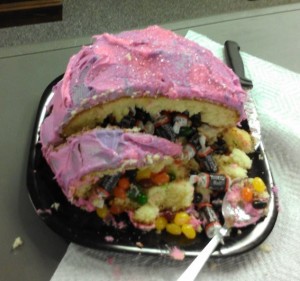 Happy Easter!