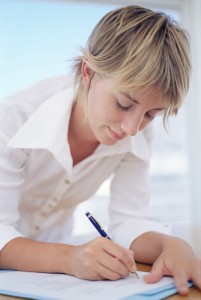 A couple of weeks ago, we showed you how to create a youth group permission slip – this week, we're going to cover how to create a youth registration form, as well as giving you a free template you can use.
To clarify the difference between the two types of forms, the permission slip is for when you plan special events, trips or activities, whereas the registration form is a form that's to be completed when the young person first joins your youth group or project.
Each youth group will have different requirements as to what information is collected from parents/guardians, but here is a list of details that every registration form will usually need to have included:
First & last name of youth
DOB
Address
Email address
Phone number
Parent/guardian name
Relationship to youth
Email address
Cell phone number
Home phone number
Other important information (e.g. medical info, allergies, special needs, etc)
Parent/guardian signature
Here are some other details that you may wish to collect on the form:
Names of siblings who are also in the group
Other emergency contact details
Parental acceptance of youth behavior policy
If you just need a basic form requiring information from the first bullet list, please feel free to download and use this free youth registration form template.
Question: What other information do you ask for on the youth registration forms you use for your youth group or project? We'd love to hear in the comments below.
You can also connect with us by: