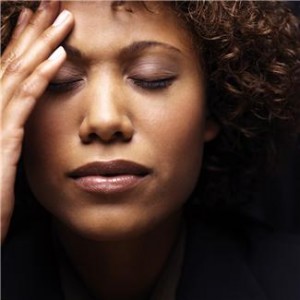 It's the start of a new year. Most of us start off really strong each year. We have new goals, we're energized after the holidays and come back fresh after some time off. We have new ideas, plans for retreats, camps, outings, trips and discussions.
We don't plan to get youth worker burnout.
We don't think we're going to get overwhelmed.
We don't expect to experience emotional fatigue.
But we do.
Those in the caring professions are susceptible to burnout based on the nature of the work undertaken. Often we work crazy hours, have to consistently be prepared to work spontaneously if a session isn't going as planned and we can deal with very challenging behavior – regularly.
We also have administrators, parents, teachers, donors and other stakeholders who need to see our progress, have new and sometimes conflicting priorities for the work we are doing and often don't fully understand the nature of our role when working with youth. Priest and Gass (1997:300 in Barnes 2002:101) suggest that 'we often pour so much effort into others that we neglect to take care of ourselves.'
Barnes also contends (2002:101-102), as do I, that youth worker burnout is preventable by taking necessary steps to preserve ourselves.  Here are a few ways to help keep burnout at bay:
Take time out to recharge your batteries and revisit why you do what you do. Take time to review your strategic plan, remembering your excitement from this time at the start of the year, when everything seemed possible.
Set clear boundaries with your youth and volunteers. Decide whether or not giving out your cell phone number is the best idea for a healthy work/life balance.
Prioritize Workplace Supervision. Supervision can be a really useful time for reflecting on your practice, exploring new ideas and finding positive ways to deal with organizational challenges.
By taking steps now to protect yourself you can avoid youth worker burnout and overwhelming feelings later in the year. This will help you be a more effective youth worker and should allow you to remain in your current position and chosen vocation longer.
Do you think Workplace Supervision is right for you? We offer reasonable rates for virtual supervision sessions, allowing you to receive support no matter where you are based – worldwide. Contact us today for a free 30 minute consultation about how we might support you.
Question: How do you avoid youth worker burnout? We'd love to hear your thoughts in the comments section below.
You can also connect with us by: