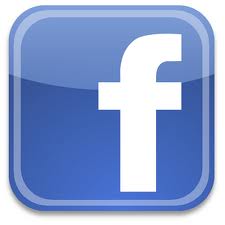 Facebook is a great tool to use for your youth work. This week's Best Of Youth Workin' It looks back at some of our previous posts that offer suggestions on how to use it:
1. How to set up a Facebook account – Needless to say, the first step in using Facebook for youth work is actually having an account with them. You may think this is unnecessary as everyone has a Facebook account, but we've actually had many people come across this blog post by searching Google for how to set one up.
The post has step-by-step instructions on how to do this, along with screenshots to help.
2. How should I use social media? – Now that you have an account on Facebook, this post provides ideas on how to best use social media to connect with your young people and the benefits of doing so.
3. How to create a Facebook page – It's not possible to set up a separate account for a youth group or youth program, so you'll need to create a Facebook page instead. This post gives step-by-step instructions and screenshots on how to do that.
4. How to set up Facebook groups and events – Now that you have a Facebook page for your youth group, you might want to set up special groups or events that your young people can join. This could be for your youth retreat, bowling night, youth group fundraiser, etc.
Having your youth join these groups and events on Facebook helps you keep them updated with any goings on that they should be aware of.
5. Social media privacy settings – Although Facebook is a great way to connect with your young people throughout the week, you may want to bear in mind that you may not want your young people to see everything that you do throughout the week that's posted on Facebook.
That's not to say that you're not living with integrity, but you're their youth worker – not friend. You might therefore need to update your privacy settings accordingly if you're "friends" with your young people on Facebook.
Question: What other Facebook tips do you have for youth workers? We'd love to hear your ideas in the comments below.
You can also connect with us by: