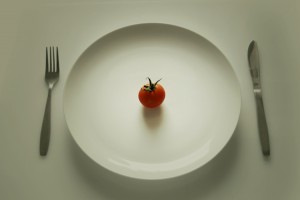 (Edit: Since this post was published, it looks like the Enough Food For Everyone IF website has been taken down. We've therefore removed any dead links – apologies that this reduced the usefulness of this session idea)
Almost one billion people worldwide suffer from hunger, so there's a new campaign that's started in the UK called Enough Food For Everyone IF.
Purpose
The purpose of this campaign is to put pressure on the leaders of the G8 countries to commit to fixing four areas that impact hunger. The G8 is made up of countries with some of the largest economies in the world:
Canada

France
Germany
Italy
Japan
Russia
UK
USA
The European Union is also represented at the G8, so a commitment by all these nations could achieve a big difference.
The four areas that Enough Food For Everyone IF are seeking change in are:
Aid – Give aid to stop children dying from hunger. Help the poorest have enough food to live.
Land – Stop poor farmers being forced off their land. Grow crops to provide food, not fuel.
Tax – Stop companies dodging taxes in poor countries so millions can be freed from hunger.
Transparency – Governments and companies must be honest about their role in the food system.
Video
Enough Food For Everyone IF have produced the short video below explaining about the campaign.

Who Is Involved?
Many large charities like World Vision are supporting this initiative, with many different faith groups and non-faith groups also being involved.
This is therefore a great example of organizations putting aside differences to work for the common good.
Free Session Resources
There are many different resources available on the Enough Food For Everyone website that you can use as youth group activities to address the issue of hunger:
Case Studies – This PDF has numerous case studies about people suffering from hunger in different countries around the world. This resource suggests splitting up into smaller groups to have the young people look at just one case study, but if you only have a small group in the first place you could just as easily look at all the case studies together.
Plate Activity – If you're in the UK, this activity involves having your youth decorate a plate with their own thoughts, ideas and solutions to global hunger. You then send the plates to one of three UK based organizations, who will then send them on to the Prime Minister.
Learning Resources – This page contains links to 30 different free resources from charities like Oxfam and Action Aid that address the issues of Aid, Land, Tax and Transparency that this campaign is focused on.
What Are Key Stages?
There are references to Key Stage levels 2-4 on their website, particularly on the Learning Resources page. This refers to the age-appropriateness of the activities for students. Here are the ages that the Key Stages relate to:
Key Stage 2 – 7-11 year olds
Key Stage 3 – 11-14 year olds
Key Stage 4 – 14-16 years old
Therefore, if you're working with teens, the Key Stage 2 activities will probably be too "childish" for your youth, so pick the Key Stage 3 or 4 activities instead.
Other Hunger-Related Resources
We've previously published a free youth retreat theme based on hunger, so that has many other youth group activities that you can use to explore this global issue.
In the comments on that post, TJ's also referred to another organization called Kids Can Make A Difference that seeks to enable youth to make a difference about hunger.
Question: What other hunger-related resources have you used or know about? We'd love to find out about them, so let us know in the comments below.
You can also connect with us by: