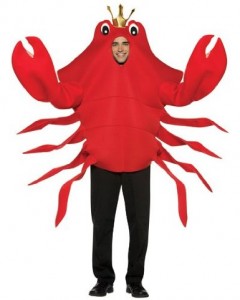 Crab soccer – or crab football depending on where in the world you're from – is a really fun indoor youth group game. It generally has the same rules as soccer, but with a twist – the youth play like crabs.
No, they don't go round pinching each other, or have their legs ripped off and eaten with butter. Instead of playing crab soccer standing up, they play on all fours. By all fours, I mean they're actually on all fours in reverse – face and chest upwards. This makes it harder for them to move about (and funnier to watch).
Like I said, the general rules of crab soccer are the same as regular soccer – you have two teams, goals either end, a soccer ball and a goalkeeper in each goal. You're still only allowed to move the ball by kicking it (unless you're the goalie); it just ends up that youth can't get as much power behind their kick and dribbling with the ball becomes more interesting.
You can choose some (or none) of the following rules, depending on what works best for you and your youth group:
Goalies could either be in the crab position, sitting normally or standing
The height of the goal might be lower than normal seeing as a goalie on all fours will be unable to reach as high
The ball can't be kicked higher than head height (which is obviously pretty low to the ground)
The winning team can be either the one that scores x amount of goals first, or the one with the highest score after a certain amount of time
I loved playing this when I was younger and it always worked well in a mixed-sex group, as it's a sports game both boys and girls can play together. Just keep an eye on the…….let's say more enthusiastic boys who might try to knock their opponents' arms out from behind them.
One last thing – don't forget to film your youth playing crab soccer, if for no other reason than so that you can watch it again when you're feeling down.
If you liked this game idea, you might also enjoy our other youth group games.
Question: Do you have any other rules for crab soccer? We'd love to hear about different versions in the comments below.
You can also connect with us by: