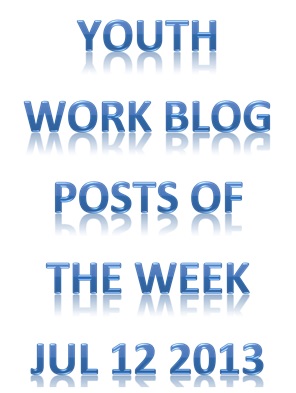 Every week we bring you a list of blog posts and articles from around the world we think are worth reading that relate to youth, youth ministry and youth work.
Here's this week's top 3 list:
1. Average Youth Ministry: Youth ministry is a stepping stone – Although it can sometimes be frustrating that being a youth pastor is seen as a stepping stone to "proper" ministry, Ben makes an interesting point that this isn't always a bad thing.
2. Youth Leaders Academy: How healthy is your youth ministry – When you think of youth ministry food, it's often pizza, corn dogs and soda that spring to mind first. Here, Rachel makes a good case for making your youth work more healthy than these common defaults.
3. Ultimate Youth Worker: What makes a great youth worker – Aaron's post explores the idea that a good youth worker isn't necessarily one that's seen as cool, but one who has a certain set of values and qualities.
Don't miss out on future Youth Work Blog Posts Of The Week (or any of our other posts) by: