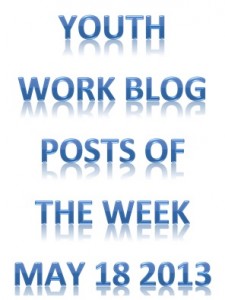 Every week, we publish a list of blog posts and articles from around the world that relate to youth, youth work and youth ministry.
Here's this week's top 5 list:
1. Ryan Reed: 5 questions you need to ask to build parent partnerships – Ryan's post this week gives some ways to explore how you can work with parents to help enhance your youth work.
2. USA Today: Study: Teens who text and drive take even more risks – A study by the CDC has found that a worryingly high number of young people text and email while driving, with this behavior indicating an increased likelihood of other poor driving habits, including drinking and driving.
3. Teenage Whisperer: Please give us our time – An interesting post by Sam this week looks at some of the problems that can result in youth workers placing time constraints on youth, particularly when it comes to expecting changes in their behavior.
4. All Africa: Rwanda: Youth in Nyagatare trained to make soaps, shampoo – An encouraging article from Rwanda about an initiative to combat youth unemployment by training young people to make all kinds of different products.
5. Drown The Noise: Know when to pass the ball – Neels raises a good point that as youth workers, we shouldn't try to solve all problems ourselves – that sometimes we'll need to refer issues on to other people with more experience or expertise.
Don't miss out on future Youth Work Blog Posts Of The Week (or any of our other posts) by:
Today's post is brought to you by David Bowie
Yep, ch-ch-ch-ch-changes are afoot!
What We've Done
Since we launched the Youth Workin' It blog in September 2011, we've
Posted 6 days a week, every single week – more than 550 posts
Written about 20 guest posts for other blogs
Launched another site
Added an extra member to our household
Both worked full time jobs
Shae's also been running 3 Girl Scout troops totaling approx. 60 girls each week
As you might have guessed, this means our lives are pretty hectic. We've also just closed on a house and are moving next month once it's been done up (thankfully we're not having to do the work ourselves!)
We're therefore introducing a few changes to the Youth Workin' It blog from next week. Don't worry – we're still going to be posting, just with a little less frequency. Instead of posting every day from Monday – Saturday, we'll be posting Mondays, Wednesdays, Fridays and Saturdays.
Out With The Old…
This therefore means some of the topics we write about are changing and we're also introducing a new one to add a bit of variety to the content here. For the last 6 months or so, the week's been set out like this:
Monday: Activities day – usually games, but sometimes fundraisers
Tuesday: Q & As – where we answer your questions relating to youth work and youth ministry
Wednesday: Types of youth work – interviews with different youth workers around the world where we explore their niche
Thursday: Session plans – these give ideas and activities on specific topics that can see you through longer youth work sessions
Friday: Mix of things – sometimes book reviews, sometimes opinion-y stuff, youth worker stuff, etc
Saturday: Blog posts of the week – a list of interesting reads relating to youth, youth work and youth ministry
…And In With The New
Here's what the new schedule will be for now:
Monday: Activities day still – so we'll be continuing with the games and fundraising ideas
Wednesday: Would You Rather questions – this is a new series that will give question ideas each week for the youth work classic Would You Rather. Each week's questions will have their own theme to help you explore a different topic with your young people
Friday: Mix of stuff – we'll bring you a variety of different things on Fridays. Q & As, opinion pieces, session plan ideas, book reviews and more
Saturday: Blog pots of the week – this'll be staying the same too
Why We're Doing This
These changes will mean we continue bringing you fresh ideas, while also helping make sure we take our own advice and don't get youth worker burnout!
This schedule will change again at some point in the future – at the very least, we'll be bringing back the series exploring different types of youth work. We'd therefore still love to hear from you if you're interested in being interviewed to share about the type of youth work you do – if so, please get in touch.
As always, you can also connect with us by: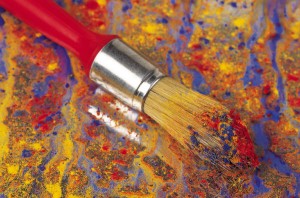 We all know that the media, adults and society in general have a low opinion about a lot – if not most – of the activities of young people. Why not spend a session (or a few) designing posters for around your local area focusing on the great things that young people do.
You might also enjoy trying your hand at green graffiti, although check with your local government first – you don't want bad press about good young people!
CSV – Community Service Volunteers – in the UK has a poster competition going on now. If you're a reader in the UK or anywhere in the EU, get your youth on the case. There is a great prize for selected posters to be hung in a gallery! Get your entries in by June 10th!
Young people can do great things…  CSV launch poster design competition to champion young people

This spring, young people are being challenged to show off their artistic talents in a poster design competition - #giveachance – run by the charity CSV (Community Service Volunteers). The competition revives a nationwide poster competition run by the charity in 1984, which carried the strapline: Young people can do great things… if you give us a chance.

Keeping the original 1984 strapline, we want 2013's generation of young people to show us their artistic talents by designing their own posters, championing young people and the great things they are capable of achieving. As in 1984 young people are under attack. The increase in tuition fees, the prevalent culture of unpaid internships, and sky-high youth unemployment all make it hard for young people to shine.

CSV has always worked with young people to highlight their unique contributions to society, from its Springboard projects helping young people into work and training, to providing volunteering opportunities to help others.

Entering is simple. We're inviting people to tweet their designs mentioning @CSV_UK and using the hashtag #giveachance, or upload to Facebook mentioning CSV's page (www.facebook.com/CSVUK). Alternatively designs can be emailed to web@csv.org.uk

Catherine Flood, Curator of Prints at the Victoria and Albert Museum and author of British Posters: Advertising, Art and Activism, will select the winning competition entry and all entries will be displayed on the CSV #giveachance Pinterest board. The winning and commended designs will be displayed at a special exhibition at Springboard Hackney, and the winner will also receive a signed copy of British Posters.

The competition launches on Monday 13th May 2013 and closes at midnight on 10th June 2013. 

About the campaign:

The poster competition is part of CSV's 'Volunteer Champions' campaign, celebrating the role volunteers play in changing lives everyday across the UK. 

How you can get involved:

Please show your support for the CSV #giveachance competition by writing about it on your blog or encouraging your social media followers by either tweeting on Twitter using the hashtag #giveachance or sharing our campaign on your Facebook timeline.

For more information visit www.csv.org.uk/postercompetition
For competition promotional images please visit our dropbox folder or blogger assets page.
Even if you don't live in the EU, you could organize a poster competition with other local youth groups or youth agencies around the same (or your own local) theme. The possibilities are endless for getting the word out about the great things young people are doing where you live!
Question: What other ways can you increase a positive profile of young people in your community? We'd love to hear your thoughts in the comments below.
You can also connect with us by:
As part of our series about different types of youth work, this week we have an interview with Shae Pepper who, in addition to being a Prevention Training Specialist and Girl Scout Troop Leader, used to do schools work in the UK.
1. What type of youth work did you do?
I was a Schools Project Coordinator in the UK. I also did schools work in Thailand and currently do prevention work in schools in the US.
2. What did you do in an average week?
I led small groups of students in year 9 and year 10. The program was based on sessions such as life skills, local volunteering, global charity fundraising, a media project and a one week residential (retreat). The youth worked towards a Youth Achievement Bronze Award throughout the program.
I worked with a different group each day for six hours; we picked them up from school, dropped them back off at the end of the day and served them lunch.
I also did one-to-one mentoring on Fridays and had an administrative day on Mondays.
3. How long were you a schools worker?
I did that specific role for 2 & 1/2 years in the UK. I also work in schools now as part of my role as a Prevention Specialist.
4. What other types of youth work have you done previously?
Youth participation programs, social-inclusion/social-enterprise programs, faith-based youth ministry, youth re-entry program design, Girl Scout troop leadership, prevention services and project-based education programs.
5. What age range did you work with?
I worked with youth who were between the ages of 11-14, my preferred age group.
6. What was unique about being a Schools Project Coordinator?
We were able to work with the youth about school issues and social skills in partnership with the school, and yet the youth were released from school into our care one full day a week for the entire school year.
7. What were some of the good things about schools work?
I'm passionate about youth finishing school – I myself LOVE school and learning – so it's great to work in an environment that fosters (or should) a love of learning. One of the reasons I'm not a teacher though is that I love informal education rather than formal teaching methodology. Therefore, youth work in a school fits nicely into both parts of me that want to teach and educate while still maintaining a less formal relationship with youth.
As a morning person, I also loved the 6am – 3pm schedule.
8. What were some of the challenges of it?
The main challenge was proving its worth so that youth could continue to be released for groups. Over the years, it got harder and harder to get youth released for a full school day into our care, especially when there was such a focus on academics. The program really had to show high retention and achievement rates.
9. Why were you passionate about schools work?
I love schools work – even now. As I said before, it works well with the type of youth worker that I am. I love to teach and I love to be informal in my relationships with young people. Being flexible on my own curriculum also has the advantage of being able to stop and work through issues with youth that might otherwise have to be dealt with punitively in a classroom setting.
Even though all youth aren't college-bound, a love of learning is important to instill, even if it's not in academic pursuits. It will create innovative and motivated youth and I love that schools work has the potential to bring a joy of learning new things to the school environment.
10. What would you recommend for someone wanting to get into schools work?
Remember that there are all different kinds of schools work out there – do your research and volunteer first. Then you can know if teaching, careers guidance, youth work, prevention services, graduation coaching, classroom assistant, etc. is right for you.
11. Is there any special training or qualifications required?
There wasn't in the role I had, but you should check with the organizations and agencies in your area doing schools work to find out more.
About Shae:
Shae Pepper has been a Professional Youth Worker for eight years and a Volunteer Youth Worker for nine years. She has a Master's in Youth Work and Community Development from DeMontfort University in Leicester, England. Shae has provided training for youth workers in England, the USA and Rwanda and has worked with young people aged 8-21 in England, Rwanda, the USA and Thailand.
Please feel free to use the comments below if you have any questions about Schools Work. If you also do Schools Work, we'd love to hear about your experiences in the comments too.
You can also connect with us by:
This week's Q & A question has a lot of potential for good discussion. We received an email with the following question:
Q: "Most youth start cohabiting, ignore grown ups and end up in unplanned marriage which later doesn't work. What should the youth do once the mistake is done carry the cross or try to persuade and return home (which also raises the question how does the youth manage the return home)?" (I appreciated that this question came from one of our global readers and left the question as it was written.)
Basically, it seems to me that the question at hand is, if a youth is living with someone and gets married at a young age, should they stay in the marriage even if it's not a good match, or should they leave and try to return home to their parents… and if so, how can they be supported in returning home after making mistakes and/or living on their own.
A: This is a really weighted question with several key points to think about.
Personal vs. Professional Values
As a youth worker, you're in the position to give advice, support and guidance to young people. However, you also need to be aware of your own values, morals and standards and how those impact on your youth work. For some, personal and professional values cannot be separated and therefore they choose to work in environments in which they can have little or no conflict in their values. For others, it's a constant struggle trying to align what you think is right in your personal life with what you believe is right as a youth worker to share or not.
Personally, you may view living together before marriage and/or divorce as wrong. Professionally, you need to decide, 'Am I going to voice my strong dissent before a youth gets into what I consider to be a bad situation, or am I going to let them make their own choices? Then, either way, am I willing to support the youth through their decision?'
I believe the key is sharing your opinion and advice in a way that doesn't railroad a youth into your point of view – emotive language is a very manipulative way to get a young person to see your point of view. Give them both sides of the argument and allow them to ask you 'What do you think?'. That way, the door is open for you to be honest about your concerns and reservations in a way that still leaves your professional relationship open. This means that you can still offer support and advice in the future, no matter what decision the teen makes.
Two Wrongs Don't Always Make A Right
I often feel this way when I hear phrases like 'Well, she's pregnant, now they need to the "right thing" and get married.' The choices have been made, the surprise is on his/her way; how does locking two people into a legal – and for some, spiritual – contract help the situation become fixed?
How does one 'forever decision' (like marriage, getting pregnant, etc.) help fix another 'forever decision' (like having a baby, having sex for the first time, etc.)? It doesn't.
Should a youth that got married at a young age be forced to remain in a marriage that is loveless, or worse, abusive simply because divorce is against your personal values as a youth worker? No.
But if you do believe that marriage is a 'forever decision' and therefore should be kept together at all costs, what can you do to support the young people in the marriage? Are caring adults working with them to help guide and support them? Have they tried – really tried – counseling? Are they fighting over financial problems; if so, can you help signpost them to the necessary supports to relieve that stress?
I'm not advocating divorce or marriage here; I'm asking in your situation, based on your personal and professional values and your relationship with the youth, what should you be doing? Should you be advocating for one thing or the other, or just providing information that can help the youth make a more informed decision about their options.
Additionally, what are the young person's values on the subject? Simply because you don't see marriage as a 'forever decision', doesn't mean that they don't and they may want your help to make their marriage work. Are you willing to help them work through their issues, even if you think getting married young is a huge mistake?
Support At Home
Should the youth return home? I guess that really depends on the home, the youth, the parents and the situation.
It can be hard moving home with family after a youth has been on their own, making their own decisions, running their own life and household. It would take a lot of love, grace and patience on everyone's part to make moving home a good option after a young marriage (or even just a co-habitation relationship) has fallen apart.
This can be especially tricky if the parents were against the relationship from the start. Youth will need to be prepared for some feedback on their life choices. Not all families are willing to just forgive and forget. They will want to bring up and throw mistakes in the face of the youth again and again (based on their own hurt at having their great advice ignored in the first place). Usually all the feedback comes from a place of love, but it isn't always expressed in the most loving way and could strain the relationship between the youth and parents.
Questions: What do you think should happen in this situation? Should youth be encouraged to stick out a marriage or other serious relationship and, if it doesn't work out, should they go home? We'd love to hear your feedback in the comments below.
You can also connect with us by: