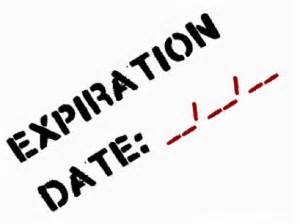 Recently Benjamin Kerns wrote an article about why 5 years is the ceiling in youth ministry.  It is a really good picture of what happens in many youth ministries.  It has been an experience I've witnessed in many youth pastors and youth ministers.  I agree wholeheartedly with Ben's assessment that we need to keep pouring into the next generation of youth coming up through our programs if we want to have a sustainable youth program. His context is that of youth ministry within the church, which lends itself to a steady stream of children turning into teens, teens turning into graduates and so on.  However, this isn't just a struggle limited to youth pastors- all youth workers at some time or another will wonder about their call or vision for the youth work they do.
But when you have other natural breaks in your youth work programs, and other outside factors, how do you know how long is 'too long' in a youth work position?
Cut and dry
Many youth workers are contract workers (particularly in the UK and Australia)- they have a set amount of time in which to do their work and if they don't get more grant money they don't have a job.
Move on up to that 'deluxe apartment in the sky'
Youth workers move up into management (the non-faith-based equivalent of moving into 'real ministry' in the church)- when you're too old or tired (or you have a family to support), you move into program management and leave the face-to-face work to the next generation of youth workers.
Show me the money
Government priorities shift and therefore your work focus shifts- if you work for the government, the next new thing (currently in the US it's obesity) dictates what monies you get, how you can spend your time and sometimes the age and population of your participants.
However, there is another factor- one that is harder to know when it's time to stay or go.Youth workers who work with disadvantaged or socially-excluded youth and in deprived areas and organizations.
This can be some of the most rewarding work to do, but it tends to take a huge toll on your physical, mental, emotional and spiritual well-being. How long can you live and work alongside such heartbreak?
With victims of child abuse, the foster care system, bullying, suicidal tenancies, poverty, illiteracy, hopelessness… the list goes on and on.
How long can you work with…
No money? Little to no support? Bureaucracy? The ugliest sides of humanity? Exhaustion? Personal and professional values dilemmas (every day!?)? Burn-out?
This isn't something I can tell you.  But I can give you some indicators that you might be ready for something new- or at the very least- a sabbatical.
1. You dread going to group.
2. You get frustrated quickly and easily with routine teenage behavior.
3. You complain about your group when you get home, every time, with little to no positives you can identify.
4. You find yourself distracted at work easily and find it hard to self-motivate in the office.
5. You are looking at job sites- particularly when this happens with increasing frequency.
I know it can hurt when you are considering moving on from a youth work role, no matter what the reason.  But being a good reflective practitioner is key to understanding yourself, your youth and the impact you are having on them.  Remember to always focus on why you do what you do. It's probably because you want to make a difference.  If your attitude is such that you aren't able to make that difference anymore, it's time to think about a break or a switch.
Youth work shouldn't be about you.
One of the biggest problems that face most youth programs is the lack of funds.  Whether it's a large organization, a small non-profit, government provision or a faith-based organization there just doesn't seem to be enough money to go around.  And the thought of grant writing can be very daunting for many youth workers.  I mean really, we do the program bit and it's a general stereotype (that is correct in my opinion) that most of us hate paperwork.  We don't want to sit at our desk or computer and fill out paperwork- we want to do the work!
Sadly, like exercising or taking the time to go to the bathroom, it's a necessary evil (that's just me then that finds going to the bathroom a complete waste of time during my busy day?!).
You never know when you may need a skill like basic grant writing.  No, you may not need to write hundreds of grants for millions of dollars. But you may need to help the teens in your program write a mini-grant (this is a way that is becoming more popular to fund projects for youth, by youth) or assist your own fundraising department in their preparation of a grant.  You may also be wanting to start your own youth program and go it alone and for that you will need funds (unless you're independently wealthy).
I recently had the opportunity to attend a grant writing workshop and here are the top three tips I took away from a foundation grant writer:
1. Seek other funding options.  
I've been learning about this over the years while preparing to get my own non-profit off the ground.  You can't rely on grant funding alone.  Firstly, because grants come and go (and are getting increasingly more competitive).  Also, most grants now want to know how are you going to use this 'seed money' to get your project going and then make it sustainable when the grant finishes.  Funders don't want to see 'get another grant' on your paperwork.  You need to focus on private donors*, major donors*, streams of revenue, etc. during your current grant cycle.
2. Figure out (before you apply) if your aims meet the funders goals (and if you don't know- ask).
A lot of grant making organizations will sit down with you before you apply- in the case of my four local foundations they actually require it before application.  You need to review their guidelines with a fine-toothed comb and if you have any questions or doubt about your program or organization fitting into their funding goals then pick up the phone and make a connection with a real person and get some answers.*
3.  Give them what they ask for- no more, no less.
You know your organization and program so you're going to be quick to say a lot about it and possibly skim over the grant management aspect of the application.  Wrong. You need to do both, equally well and clearly, in your application to be in with a shot.  According to the trainer its about 50% or less of a grant application that is the actual project.  They really want to know how you are going to manage their funds.  Remember- it doesn't have to be lengthy, as long as you provide what they want there is no need to go on and on and on and on and on and on… well you get the picture.  If you think something will enhance your grant or add clarity then include it (or even better- ask a real person at the organization about it first).*
* Bonus tip:  There is both a science and an art to grant writing.  The science is the basic application.  The art is building relationships.  You need to build relationships with funders, whether they are foundations, private donors or corporations.  You need to keep in touch with them. Share your successes. Be honest about your shortcomings.  An email won't do.  You need to get out there and talk to people.  Send them notes and updates.  If you do a newsletter, drop that in the mail to them.  Keep that relationship open.  Even if they can't fund you right now, or in the future, they are going to know people who might be able to.
You can connect with us by: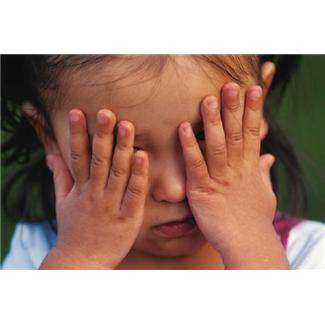 You said just a 'brief interruption to our services'… It's been weeks!
Many of our faithful readers have probably wondered what on earth has happened to Youth Workin' Its regular posts- It is with very big apologies for dropping off the face of the earth that I explain:
Stephen and I recently had a teenager come and join our family. This happened very quickly within one week of school starting and one day after Stephen returned from his two weeks in the UK. It is going very well all things considered however it has been a huge adjustment for us. She is living with us on a trial basis, but possibly indefinitely for a while, and we've had to spend a lot of time already teaching skills, giving out praise and a few consequences.
Additionally, as we have highlighted before, we both work full-time jobs, we recently moved into a new house (which is still in the process of renovation), we are in the process of starting a youth work charity/non-profit (more details to be forthcoming between now and summer 2014!), I'm also trying to work on an online course for youth workers and we are involved in our church. I've been providing some youth work advice online as well through new contacts on Facebook and Twitter as well as through our emails. We also try to have some time for each other, our family, our friends and now our children (our teen and our hamster)… As a result, I'm sorry to say that something had to give and it has been you, dear readers, and at times those of our scavenger hunt website.
However, I'm committed to trying to make this work. Therefore, for the foreseeable future, I will be updating Youth Workin' It once a week with new content so please continue to email, message and reach out.  Additionally, we welcome guest posts at any time.
Thank you for your understanding and I hope you've found the other 500+ articles, games and activities for youth work helpful in our absence.
Sincerely,
Shae
Here's a great youth group game that can be played with all your young people in teams or with just a handful of them up front – the Michelin Man Game.
Here's how to play it:
Resources
Balloons
Oversized clothing
Rulers
Preparation
Get hold of some oversized clothing from a thrift store. You'll need at least one large top per team (either a T-shirt or sweatshirt), but also having a pair of large pants for each team will make this even funnier.
If you'll be playing this as an up front game, blow up all the balloons in advance so that they're about 5″ – 6″ in diameter – this part can be skipped if everyone will be playing in teams.
Teams
If you want everyone to participate, split them into equal sized teams by gender – this will hopefully reduce the risk of wandering hands.
For use as an upfront game, pick two to four teams with two or three people in each team.
Instructions
Entire Group Playing
Give each team the same number of balloons and the same items of clothing. They have to pick one person on the team to wear the clothing – it'll work out best for them if it's the slimmest person.
The rest of the players have to blow up the balloons so that they're 5″ – 6″ wide – they should use the ruler to make sure they're large enough. The person wearing the clothing then has to stuff the balloons inside their top (and pants if applicable).
Do this for about 5-10 minutes – the length of time will vary depending on how many people are blowing up the balloons and how large the clothing is.
Towards the end, the player wearing the clothes will probably need help stuffing the last few balloons in – make sure there are leaders on hand to ensure things stay appropriate.
Up Front
This version is much more fast and furious. As the balloons are already blown up, it's simply a race to try and shove the balloons inside the clothing.
Initially the non-oversized clothes wearing players should help their teammate by passing them the balloons to stuff inside, but towards the end they'll probably need to assist by pushing the last few balloons in.
Winner
The winning team is the one that has the most unburst balloons inside the clothes at the end. There will probably be some burst balloons along the way, so those don't count.
Tip
Don't forget to get photos!
Question: How would you make the Michelin Man game even better? We'd love to hear your ideas in the comments below.
You can also connect with us by: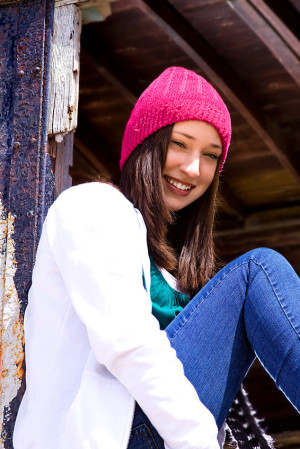 Today sees the last of our Hidden Gems – posts that you might have missed the first time they were published.
16 Things To Do When Planning a Youth Retreat
If you want to take a group of young people away for a weekend or longer, there's a lot of planning to do.
To help with this, today's (final) Hidden Gem has a checklist of 16 things to do when planning a youth retreat. This list also has links to several other posts that give more information and advice for the different steps.
Getting Started – Planning A Youth Retreat
Don't miss out on our future posts by: