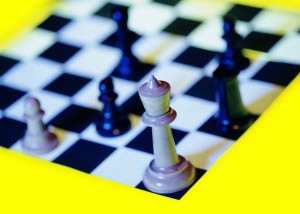 This is the third post about how to create a basic strategic youth work plan. If you missed the first two installments, check out post 1 and post 2.
The second page to your strategic youth work plan focuses on:
How to better meet the needs of your current youth
How to attract new youth and
How to re-engage with youth who are no longer attending your programs
It also provides space for you to easily map out an overview of your plans for the year from the first page of your plan.
You can see the blank example here and the completed example here.
Update since posting: We've had some trouble with Google Docs, so we've embedded the documents in each of the posts.
Page 2 Strategic Plan Example Completed
You now have a basic strategic youth work plan to get you started. You can now effectively map out what you'd like your youth programs to look like and how you plan to achieve your goals.
Remember to do the following three things as you work through the plan:
Review your plan throughout the year
Identify any barriers to achieving the goals you made for yourself
Set new goals in a year's time
Question: What tips do you have for creating a strategic youth work plan? Share your ideas in the comments below.
You can also connect with us by: