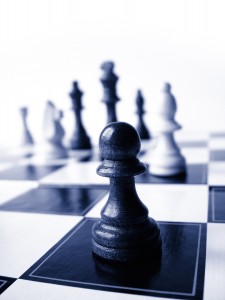 Previously, we discussed the importance of long term youth work planning and the difference between Long Range and Strategic Planning.
Today we're getting into the actual nuts and bolts of planning. We're breaking it down into 2 posts; this week is page 1 of the plan and next week will be page 2.
The idea for this plan came from Don Crowther and his 2-page strategic plan. However, his plan was aimed at businesses and I've formatted it for youth workers.
On page 1 of your basic strategic plan you're going to think about the following:
What your youth work program or organization looks like right now
What you want it to look like in the future, possibly by the end of the timeframe given in your strategic plan
Choose the top 3 areas to work on (aims). If you focus on too much you'll end up disappointed and frustrated as you'll get overwhelmed. You can start with the top 3 and if you achieve them early, you can alter your plan to include the next 3
Create SMART targets/objectives for how you plan to achieve the top 3 aims provided
Create an action plan for each objective, including resources you will need and possible barriers
Identify other goals you may have for your youth work
Here is a completed example of the first page of the Strategic Plan and here is a blank copy of the first page of the Strategic Plan for you to complete yourself.
Update since posting: We have had some trouble with the Google Docs files, so here are copies for you to download.
Page 1 Strategic Plan Example – Completed
Page 1 Strategic Plan Example – Blank
Next week we'll complete the plan by looking at youth specific aims and objectives for your strategic planning.
Don't miss out on future posts by: