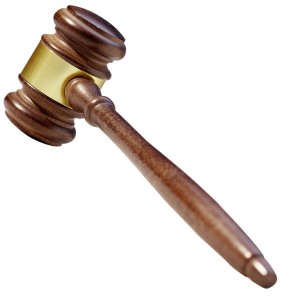 We're currently running a series on how to organize a fundraising extravaganza – check out the main page on how to plan an evening fundraiser for more details. Today's post has a list of ideas for silent auction items for the evening extravaganza, along with how to obtain these items.
How To Get Silent Auction Items
The best way of getting silent auction items is by contacting local businesses and asking them to donate either goods or services for your auction.
Before contacting each company, consider what you think might be appropriate goods or services, especially based on the demographic of people attending your evening fundraiser. That way, if the business asks what you have in mind, you'll be able to suggest some ideas for silent auction items.
Don't restrict your inquiries to just small businesses – many national retailers have some kind of commitment to supporting youth groups and charities in local areas where they have a store, so consider contacting companies like Walmart, Target, etc, but be aware that it might take longer to obtain items or gift certificates from them.
When contacting businesses, be sure to mention during the conversation or letter how their donations will benefit them also, as this will make it more likely that they'll want to support you. You can do this by:
Advising that you'll mention their business name next to any items or services that they donate
Having their business name listed as a supporter on flyers handed out to attendees of the silent auction
Emphasizing the social benefits of the fundraiser. For example, if you're raising money for a youth center, this could help reduce crime in the local area – something that benefits their business too
Also consider asking families of people connected to your youth group or other organization whether they have any items they could donate. This doesn't mean you just want their unwanted Christmas gifts like cheap perfume or a half-read book, but they may be able to provide more valuable (and auctionable) items like gift cards, unused and unopened electronic devices, etc.
75 Ideas For Silent Auction Items
Now here's what you're really after! Here are the ideas for silent auction items – this includes both items and services that should auction well. Where possible, try to make experiences as unique as you can. For example, instead of just asking for a movie theater to donate tickets, ask if they'd be willing to provide a private viewing.
Gift certificates for online retailers (e.g. Amazon, iTunes, etc)
x amount of hours of babysitting
Gardening services
Landscaping services
x amount of items dry-cleaned
Car servicing (e.g. tire rotation, oil change, etc)
Bouquet of flowers delivered
Weekend hotel stay
Sports tickets in a corporate booth
Wine-tasting evening
Free storage unit for a year
Movie tickets
2 hour massage
Spa day
Manicure & pedicure
Hair styling
Gift certificates for stores (e.g. Target, Walmart, etc)
Jewelry
Limousine ride
Paintballing
x number of hours painting and decorating
Personal chef service for the evening
Flights
Golfing day
Cake decorating class
Painting/sculpture by a local artist
Ballroom dancing lessons
Personal chauffeur for the day/week
Professional photography shoot with copies of photos included
Kindle or Nook
Convertible car rental for the weekend
Basket of food from a local farm
Hot air balloon ride
Tickets to a theme park
Segway experience
Helicopter trip for two
Skiing/snowboarding lessons
River dinner cruise
Gym membership
Item autographed by sports team
Gift basket
Concert tickets
Go Karting
Makeover experience
Theater tickets
x number of bowling games
Museum tickets
Inflatable castle for a child's birthday party
Lunch with a local celebrity (e.g. local news anchor)
Teeth whitening
Designer handbag
x hours of house cleaning
x hours of pet walking
Pet sitting for when on vacation
Pottery class
Tennis lessons
TV show tickets
Sailing day
Website design
Gift certificates for restaurants
Singing lessons
Tour of brewery
Private concert by local band or artist
Lasik eye surgery
VHS to DVD conversion
Case of wine
Free tax preparation
Charter fishing trip
Children's birthday party entertainer
Swimming pool services
One pizza a week for 6 months
Kayaking day out
Botox
Portrait by a local artist
Custom-made piece of furniture
If you've found these ideas helpful, check out our series looking at how to run a silent auction. You may also like all of our other youth group fundraiser ideas.
Question: What are some other good ideas for silent auction items? Share your thoughts in the comments below to give inspiration to other people organizing silent auctions.
You can also connect with us by: