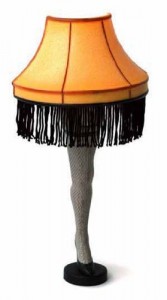 It's less than 4 weeks until Christmas, so there's a good chance that you're looking for Christmas youth group activities (if you don't already have this planned out).
This week's Best Of Youth Workin' It therefore has 7 ideas for Christmas-themed scavenger hunts, videos, fundraisers and other activities:
1. 12 Days Of Christmas Scavenger Hunt – This was the first of these activities which eventually resulted in us publishing our second book – 52 Scavenger Hunt Ideas. It's a photo scavenger hunt based on the 12 Days Of Christmas, but has other items and tasks to be completed.
2. Christmas Stocking Youth Group Fundraiser – This is a unique idea where your youth group sells Christmas stockings, either as a fundraiser or to provide stockings for underprivileged young people.
3. Christian Christmas Scavenger Hunt – If you're a church youth group, you may prefer to focus on the Christian aspect of Christmas. This activity has clues based on the Christmas story, along with a couple of additional items and tasks for players to complete.
4. Preparing For Christmas Session Idea – If you're planning activities for this festive season, why not get your youth involved in choosing what you'll do? This session idea gives some suggestions on how to encourage this type of youth participation.
5. The Bethlehemian Rhapsody – We loved this video when we saw it last year – the Christmas story done to the tune of Bohemian Rhapsody.
6. Holiday Scavenger Hunt – This activity is great if you want to have your young people explore all the different holidays that are celebrated at the end of the year and not just Christmas.
7. Christmas Card Fundraiser – Finally, this can be a great fundraiser for your youth group as you're providing a seasonal product that many people will be keen to buy in order to support your group.
And as a bonus……..
Our sister site (Scavenger Hunt) has many other Christmas scavenger hunt ideas, so check those out if you're interested in more of that kind of activity.
Question: What Christmas youth group activities do you organize? We'd love to hear your ideas in the comments below.
You can also connect with us by: