Are you tired of never having access to the files you need for your youth work? Do you get home from work, only to realize a document you need is saved on your work computer? Or you're at work but the document you need is on a USB flash drive in your coat pocket at home?
Or even worse – your computer's crashed and you hadn't backed it up, meaning all the important documents on your hard drive are gone forever. Templates, youth work session plans, photos from youth events – gone.
Don't put yourself through this. There are so many free online storage options where you can backup all of your important youth work documents, there's no need to risk a hard drive failure wiping all your work. The best thing of all is that these online storage options enable you to access your files from any computer. No more getting home and not being able to access your documents because they're on the work computer.
Here are three of the most popular and trustworthy options. As with all things though, it's best not to put all your eggs in one basket. I'd therefore suggest taking advantage of all three of these online storage options. You could do this by keeping all your documents saved on all three services, or splitting your documents out so that photos are on one service, templates on another, etc.
1) Google Drive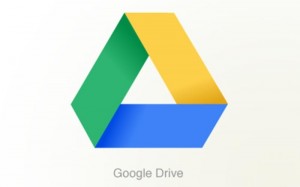 Google Drive has finally been launched – there had been rumors of this service for years and it's finally here. At launch, they're offering 5GB of storage for free. You can pay a monthly fee to increase the storage space, ranging from $2.49 a month for 25GB to $799.99 a month for 16TB of storage (kudos if you own enough documents to necessitate that much storage space!)
Here's a brief video from Google that explains what Google Drive is about:

 2) Dropbox

Dropbox is a service we'd featured previously in our list of online tools to help your youth work. Dropbox is another online storage option that offers 2GB of free storage, but is great due to how simple it is to use.
You can increase the amount of online storage you get with Dropbox in a couple of ways. One is to pay for it –  $9.99 a month for 50GB or $19.99 a month for 100GB.
The other way is to get free storage. You do this by referring other users to Dropbox – you get 500MB for every referral, up to a maximum of 16GB. Not only do you get a bonus 500MB, but the person you referred also gets 500MB free. If you're planning on signing up, feel free to use this link for both of us to get the 500MB free.
3) Skydrive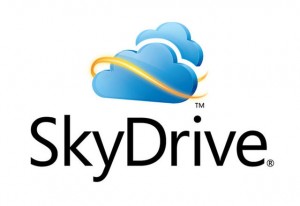 Skydrive is the online storage option from Microsoft. With Skydrive, you get 7GB of free storage, so the most of the three options we've listed.
Similar to Google Drive and Dropbox, Skydrive offers larger storage space if you're willing to pay – $10 a year for 20GB, $25 a year for 50GB and $50 a year for 100GB. These prices therefore compare very favorably to Google Drive and Dropbox.
Question – Which of these online storage options do you use for your youth work admin? Let us know in the comments below.
You can also connect with us by: