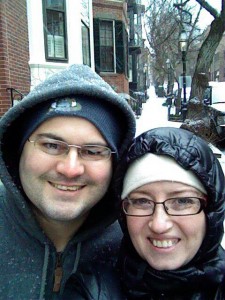 Open Boston – Mission accomplished! What's next? Hopefully an Open event near you!
Open Boston was the completion of the Alpha Testing phase of Open youth ministry training events by The Youth Cartel. I had the great fortune to speak there and be blessed by hearing others speak about topics that my day to day life, work and ministry doesn't often intersect with.
Top 10
Here are my Top 10 likes from Open Boston (in no particular order):
Getting to know new youth workers from across the country
Hearing Morgan Schmidt from Youth Collective Seattle
Seeing snow (excellent location choice!)
Hearing Tammy Burns speak about Austism in youth ministry
The great price – $25 per ticket
Getting to know Adam McLane better and his son
Finding out about the great work of Hume NE, Fold Ministries and Arise Youth Ministries
Seeing the World Vision 30 Hour Famine folks again (shout out to Nikki!)
Being able to share my heart for helping youth think globally
Working and relaxing alongside the other half of Youth Workin' It who works harder than anyone knows, especially when it comes to keeping me sane!
The Future
Here is my main thought moving forward:
How can we get an event like this everywhere?! Especially closer to where I currently live. It was a great day for making connections within the local area and across the nation. It was really low pressure and gave good nuggets, especially for the cost (did I say it only costs $25 to attend!?).
I highly recommend attending an Open event that ends up anywhere near you if you're looking for some low cost, high content training for you and your team of staff or volunteers.
Here is what a few others have said about Open Boston:
Adam McLane – The Youth Cartel
Timbo – Student Ministry Central
Leneita Fix – YouthWorkTalk.com
Question: Where would you like to see the Open events go next? Let us know in the comments below.
You can also connect with us by: